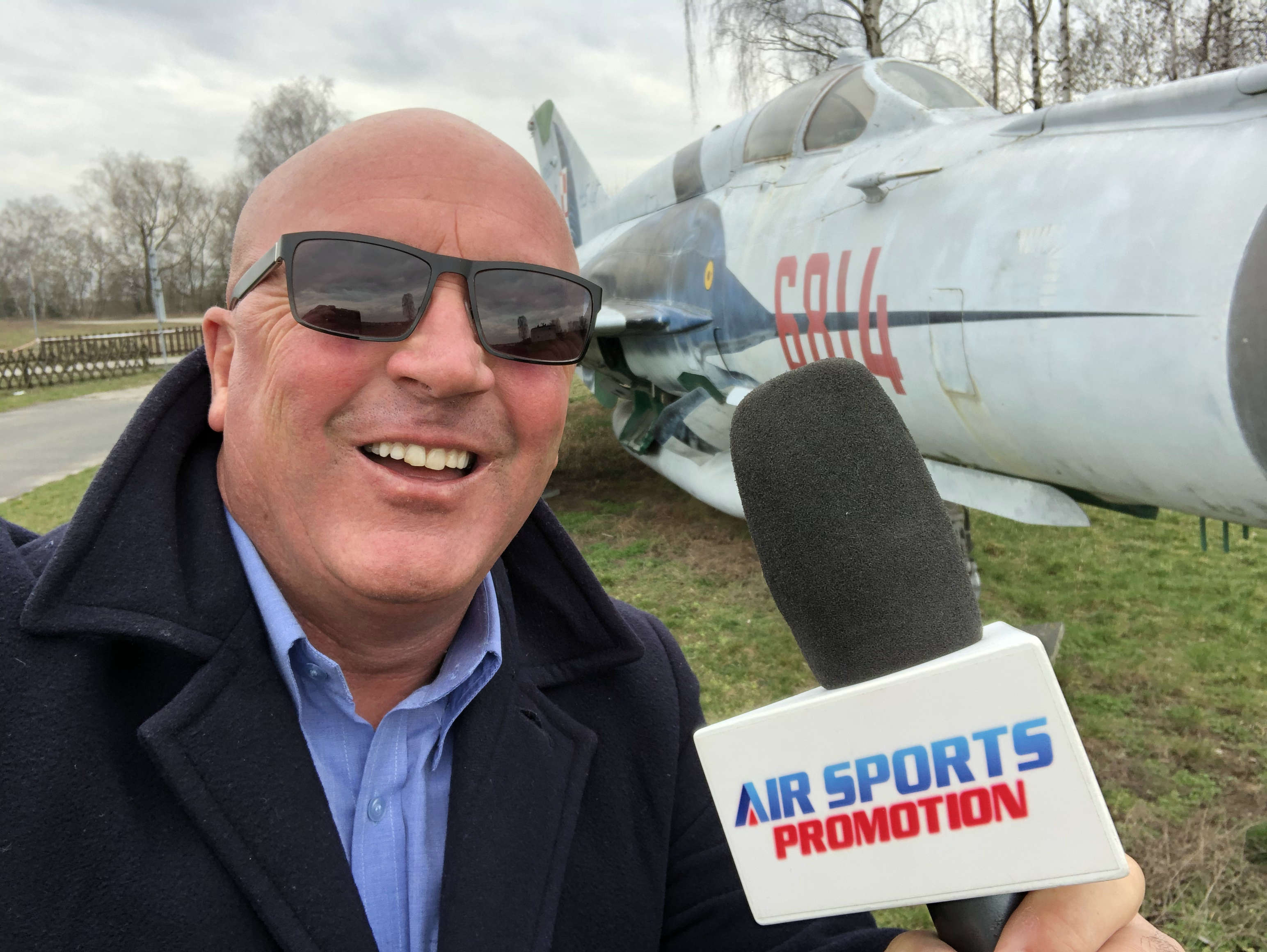 My name is Regan Tetlow and I am at the beginning of a new collaboration with the great team of Air Sports Promotion. It was about one year ago that I saw they were advertising for a new English-speaking presenter. I got in touch straightaway and after an initial meeting during the Gdynia airshow late last summer I signed the contract in Poland on the 11th of March.
So here we are just over one month later everybody working from home with an uncertain summer ahead of us all in air sports. We are launching our new project, Air Sports News. I will record the studio sections and interviews from home in Montreal and the team in Poland will do the edit and post production. It is exciting to see what it will be like
What will happen to all the events and competitions that are scheduled for this year?
When will we be allowed back into the skies?
How is international travel going to be affected from this moment on?
We all have lots of questions and at the moment not many answers. But our passion for flight is not subdued.
It's a challenging time but together we can keep ourselves informed as much as possible. Keep in touch. And together we will see each other back in the skies soon I hope.
Thank you for checking in and keep coming back for more updates on our progress.
Regan